Tips from the team
Ineke about her favourite spots in Eindhoven
Ineke has been working in the Crown Hotel in Eindhoven for seven years now and she considers Eindhoven to be a super worldly city. In her free time, Ineke loves to go shopping or enjoy a drink in an sidewalk café. She's excited to tell you more about her favourite hidden spots in the city!
Stratumseind
Eindhoven is of course known for its hospitality and fun vibes, and Ineke knows exactly where you need to be. Ineke: 'Here we have a lot of charming places, but one of the nicest places for both, day and night, is Stratumseind, the longest bar street in the Netherlands! During the day you can go to the Thomas or the Spijker for a lunch or high wine. In the evening, the street transforms into a buzzing street with a wide range of bars and nightclubs. Want to start quietly? Then have a cocktail at Ginscal or play a game at Calypso.'
Shop till you drop
There is no shortage of shops in Eindhoven, and Ineke knows all about it. 'I really love shopping and like to plan weekend trips with friends to go shopping. Our own Eindhoven is also a great city to stroll through and enjoy all the shops'. Besides the big chains and designer shops (hello, Piet Hein Eek!), you can also find numerous boutiques and concept stores. The area around the Emmasingel, for example, is highly recommended. Ineke: 'You have many of those cosy "everything shops" that make you really greedy with beautiful things for the house, nice gifts and clothes.
GLOW Eindhoven
If you go to Eindhoven in November, GLOW definitely is a must-visit. Ineke: 'Every year GLOW is thé festival of Eindhoven. I am always amazed by how beautiful they can make the light creations. This year, for the first time, there was no route mapped out, but there were places on the map, so you could walk your own route. Very nice because then you can get to know the city even better. When you walk through the street in the evening, it seems like you are walking somewhere in Asia with all these coloured lights. I am a fan and cannot wait until I can see everything with my own eyes again next year!'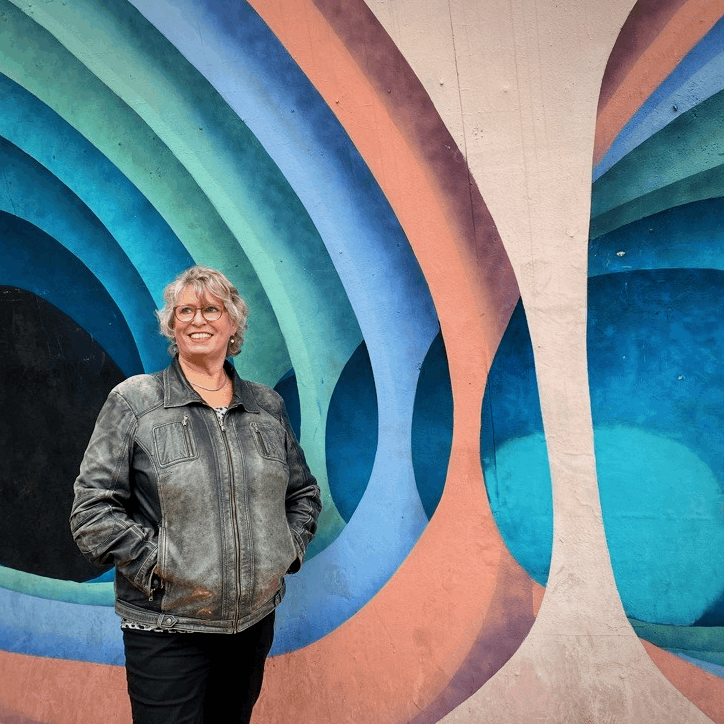 Downtown Gourmet Market
Eindhoven is all about the Burgundian life, from luxury cocktail bars to brown cafés or bistros and even a so-called "food markets". Ineke: 'I like to eat small bites, so that you can taste everything, a bit like tapas. At the Downtown Gourmet Market you can do that perfectly. You just order small dishes at different stalls and try everything. It is a nice and ambient setting to eat and drink. Each food truck serves dishes from a different cuisine, so cosmopolitan! That makes this place ideal for groups with an appetite for different types of cuisine. One can eat Italian and the other one Asian. Perfect right?'
Eindhoven Street Art
Ineke: 'There are quite a few museums in Eindhoven, but I still like it better to just walk around and spot art on the way in the form of street art. For example, if you are just walking around in the city centre while shopping, you will already come across a few. Even the entrance to the underground bicycle shed at the station has a beautiful painting. A somewhat better known one in Eindhoven is the Silly Walks tunnel near the railway station. There they have made a very long painting with Monty Phyton's Silly Walks. The idea is that when you walk through the tunnel, you imitate it. Walking through it just really makes you laugh.'