Crown Hotel Eindhoven Centre
Right in the centre of Eindhoven

Parking in the vicinity of the hotel

Walking distance from the central station

Free wifi throughout the hotel
The Crown Hotel Eindhoven Centre with 137 rooms is located in the middle of the vibrant city centre where you will find all the fun restaurants, hip cafés and nightlife venues.  The central station is just a stone's throw away. The hotel serves a delicious and fresh breakfast every morning. And you can always count on a good coffee or a refreshing drink. Fresh air is extremely important to us, therefore the entire building including all rooms have a brand new aircon system for you in place.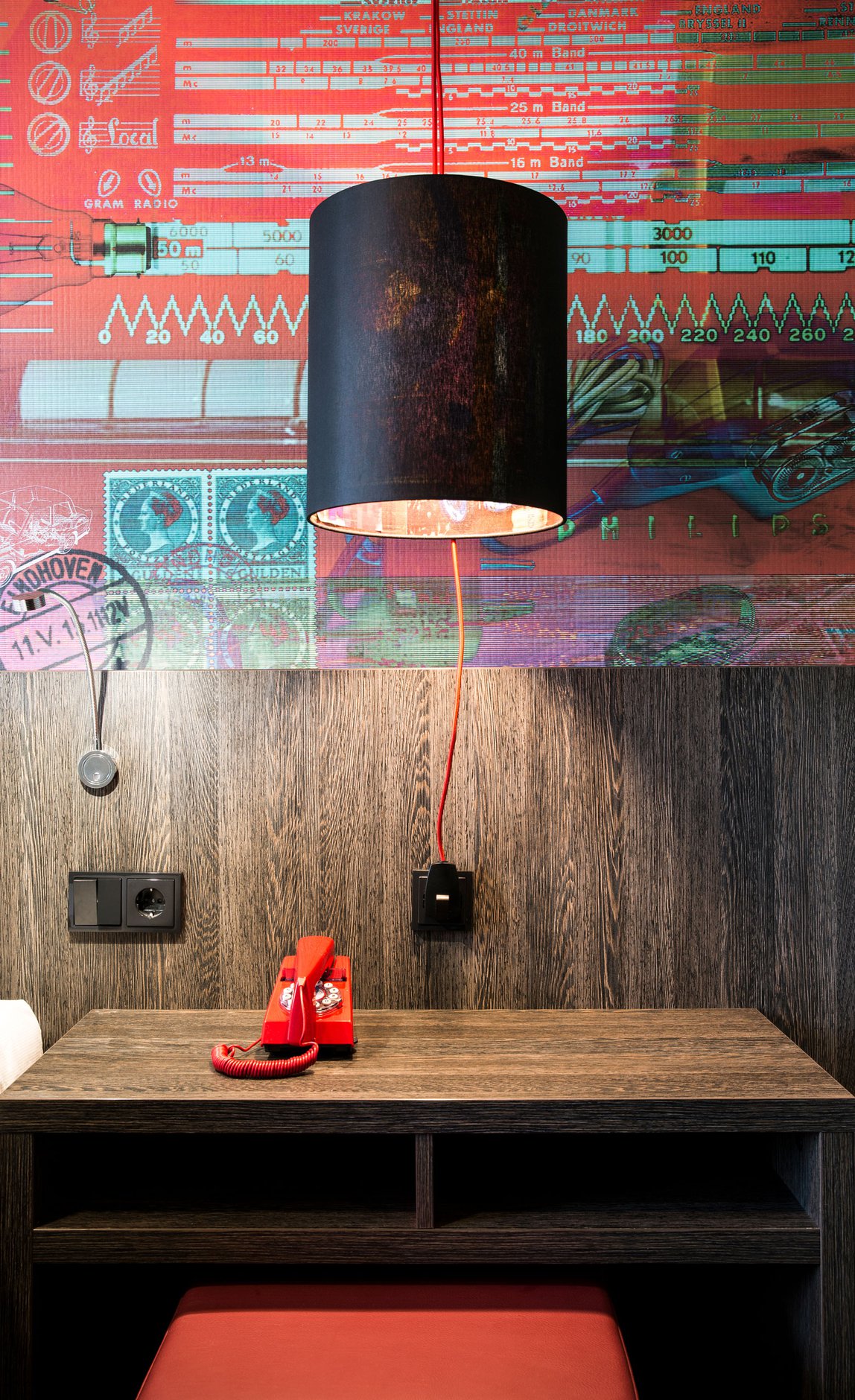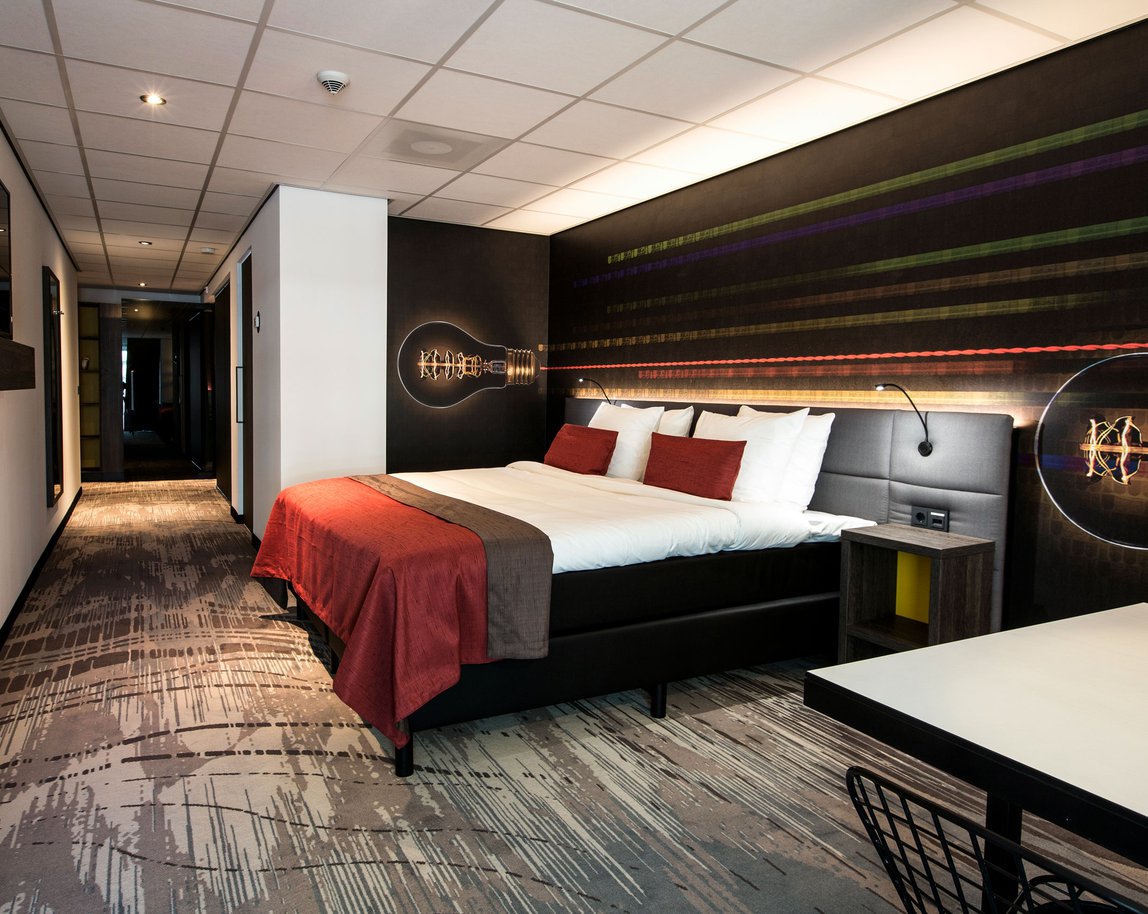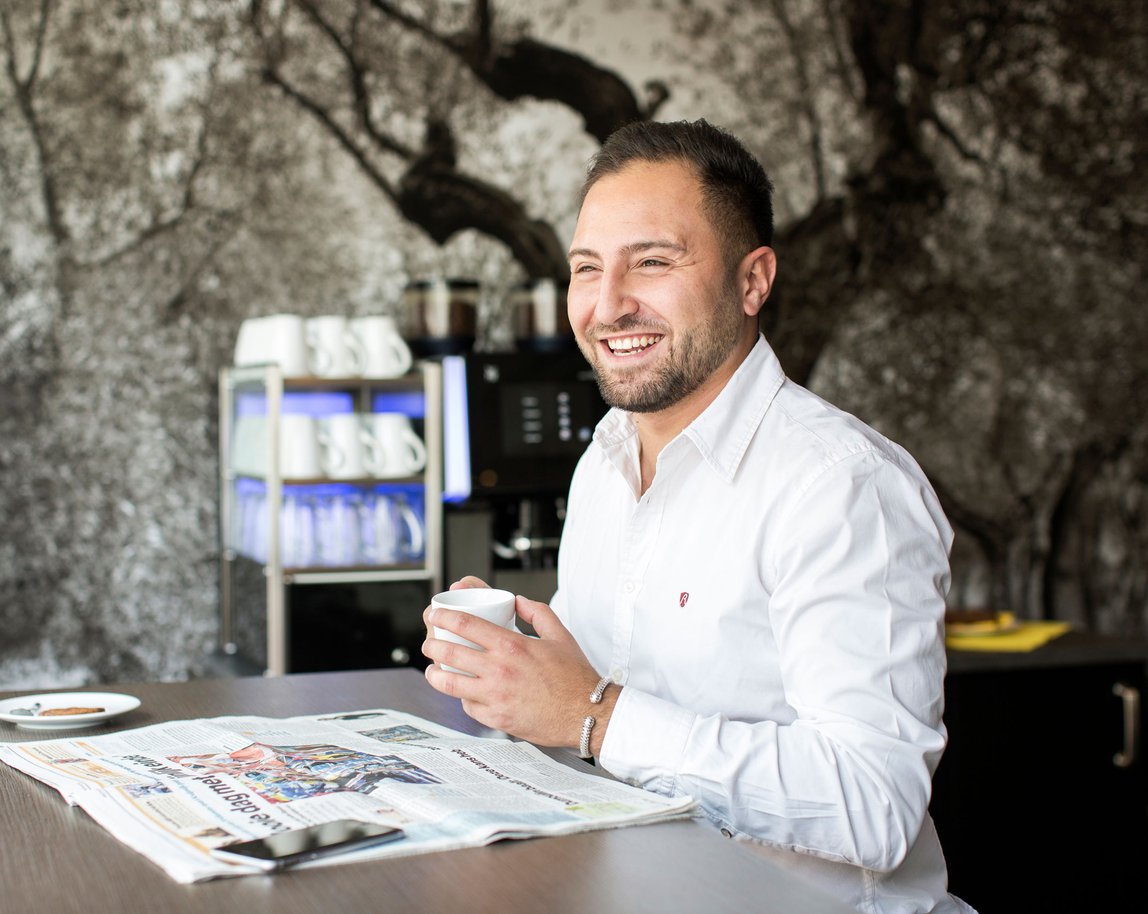 Our Essentials
At Crown Hotel Eindhoven you can experience local Southern hospitality at its finest. Both the team of Crown and the hotel are full of surprises, making sure you'll have a memorable stay.  How about borrowing a free yoga mat during your stay to do some in-room yoga?
Free use of a yoga mat during your stay

In a hurry? We're happy to make you a breakfast- or lunch package to go

Your own Nespresso machine in your room
Good enough
I visited Eindhoven with my wife last month as we enjoy visiting Netherlands and wanted to see somewhere away from the madness of Amsterdam. We really enjoyed our stay and would absolutely stay here the next time we visit Eindhoven. Although the hotel entrance is a bit hidden by the cafe next door I had done my research so managed to avoid any trouble finding it. The young lad on reception was pleasant enough and the hotel placed us in a room close to the lift which was something requested because of my wife's health condition. The rooms were absolutely fine, some rather cool pictures adorned the walls and we had a wonderful view over the shops and restaurants in the centre of the city. The location was excellent and just a few minutes walk from the bus station. Breakfast had continental options as well as the European style bacon and eggs. It was adequate enough to set us up for the morning so no complaints from me. The beds were very comfortable and the room was cleaned to a decent standard. I did find the irony of somebody using the "no drugs" card to contribute towards their experience of how liberal things can be in the Netherlands. If you're looking at this and aren't entirely sure; you'll get a well located hotel with a warm welcome and a comfortable bed. For what the cost is it's absolutely value for money. We look forward to seeing you all again.
Almost amazing
Really nice hotel. Rooms are small but clean and functional. Location is perfect being 200 meters from the station where the bus to the airport stops and the breakfast is fantastic. But.. only 4 stars because I asked if I could check out an hour late and they wanted 15 euros for that which is a ripoff. That was very disappointing but besides that: I may come and use it again
Low to average conditions
The rooms are small, windows are fixed and do not open, dust in the rooms and especially since there are carpets on the floor which holds it. Breakfast is good though. Staff is helpfull and helps you with the questions. Location is really close to the city center and train station.